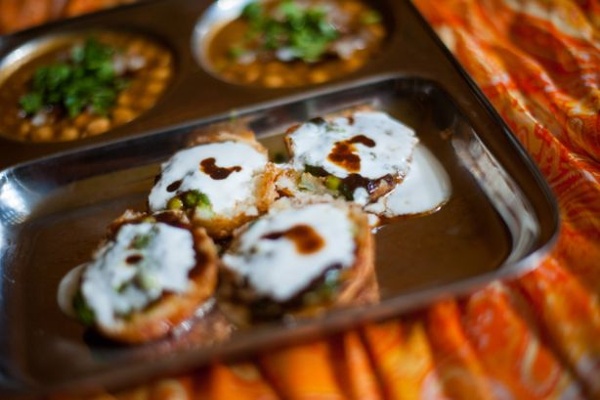 Viks Chaat is a family-run business dedicated to preserving the tradition of eating chaat using fresh ingredients and making each dish as it is ordered. Viks has proudly served fresh, traditional dishes for over 25 years, and refuses to compromise quality. Produce is chopped daily, we knead dough every morning, and each samosa is prepared by hand, all so that customers enjoy chaat the way it should be…fresh.
Vik's Chaat Corner
2390 B Fourth Street
94710
Telephone: (510) 644-4432
10:45 am to 2:15 pm
4:45 pm to 7:15 pm
Fri - Sun:
10:45 am to 7:15 pm.